Garrelsweer ligt aan de N360, op 20 autominuten vanaf Groningen en 15 autominuten vanaf Delfzijl, tussen de dorpen Ten Boer en Appingedam. Het adres van het kerkje is Stadsweg 31, Garrelsweer.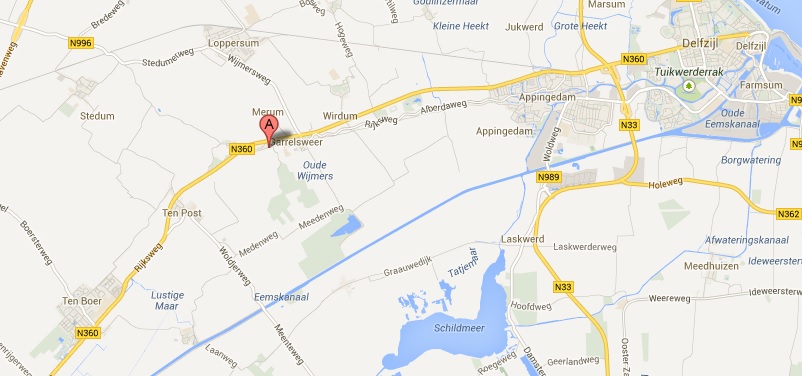 Op het kaartjes hieronder staan de belangrijkste aanrijdroutes aangegeven (de rode lijnen).
Vanuit de richting Middelstum/Bedum/Loppersum komt u via Winneweer. Vanaf Ten Boer / Groningen of vanaf Appingedam / Delfzijl rijdt u via de N360.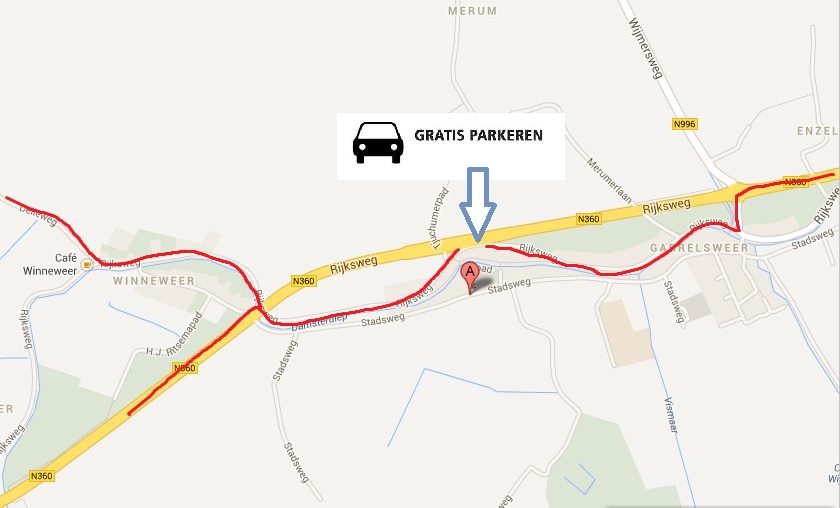 Er is ruime (gratis) parkeergelegenheid aan de Rijksweg. Gebruikt u een navigatiesysteem? Voer dan "Rijksweg 37 Garrelsweer" in.
Om overlast voor doorgaand verkeer en buren te voorkomen verzoeken wij u geen gebruik te maken van de bermen van de Stadsweg of van het Kerkepad.
Looproute vanaf de parkeerplaatsen aan de Rijksweg:
Vanaf de Rijksweg steekt u via het Kremersgankje (naast huisnummer 23) door naar de Trekweg. Ga rechtsaf. Neem het bruggetje naar de andere kant van het Damsterdiep en sla vlak voor het beeld van "de koster van Garrelsweer" rechtsaf. Loop via het klinkerpad  langs het water langs de pastorie (Kerkepad 2) naar de achteringang van de kerk. U komt binnen via de consistorie.